Skip to content
Skip to navigation menu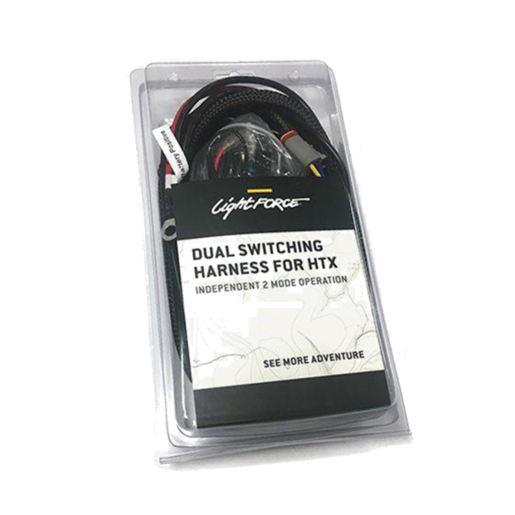 Use our genuine Lightforce wiring harness to install HTX to your vehicle. With two switched circuits, HTX can be controlled in LED Mode, HID Mode or both. Accelerate your installation with labour saving, purposes designed Lightforce loom kits.
Product Availability by Store Location
For HTX/HTX2 installation on your car, use our authentic LightForce wire harness. Two switched circuits enable the control of HTX/HTX2 in LED Mode, HID Mode, or both. With labor-saving, purpose-designed LightForce loom kits, you can hasten the installation process.
SPECIFICATIONS:
4 pin Deutsch plug with two circuits that are individually switched.
LightForce Dual Switching HTX Harness - LFDLHDS
Product Availability by Store Location