Skip to content
Skip to navigation menu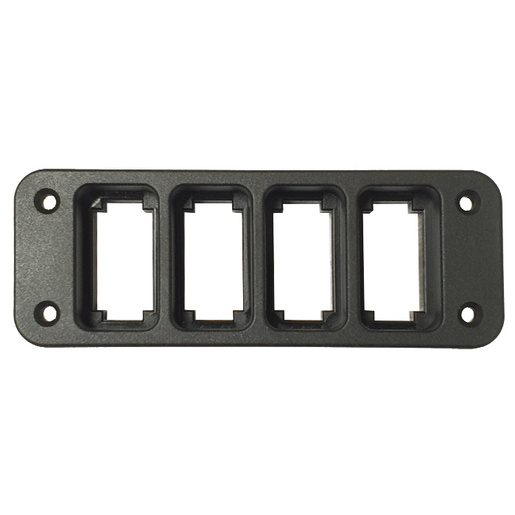 The Lightforce Four-Switch Panel Fascia is easy to install and can accommodate up to four Lightforce standard TY style switches or eight switches by using the Lightforce Dual Switch models.
Product Availability by Store Location
CBSW4TY FASCIA FOUR SWITCH PANEL SERIES TY2
All switches are in the one central location, and are suitable for caravans, four-wheel drives, RV's, boating and trailers. Each switch interlocks into the fascia independently, and once securely fitted, the fascia is designed to eliminate damage during vibration or undulating terrain.
You can customise each switch panel by using the Lightforce range of custom switches and other accessories including:
 Lightforce RJ45 Pass-Through Connectors (minor modification required)
 Lightforce USB Chargers
 Lightforce Standard Switches
 Lightforce Dual Switches
 Lightforce Custom Switches
Lightforce Four-Switch Panel Fascia for TY Switches - CBSW4TY
Product Availability by Store Location