Skip to content
Skip to navigation menu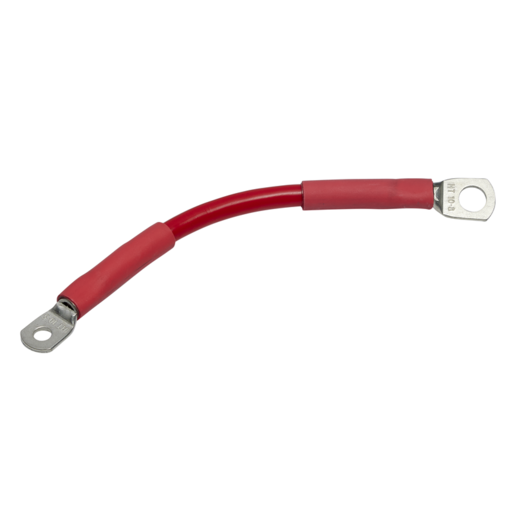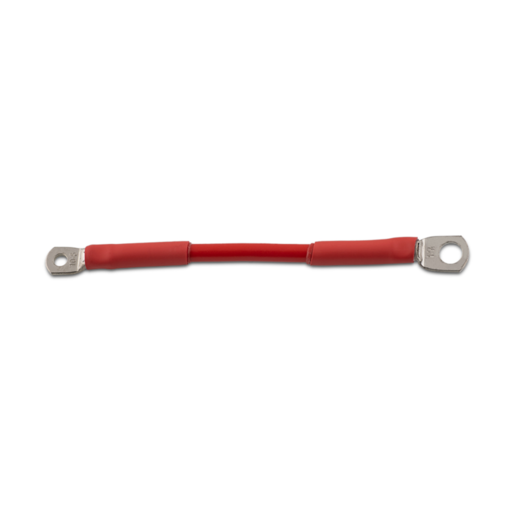 Redarc's KIT19 is a cable capable of distributing 50 Amps to a battery positive terminal from a battery charger and provides protection of the wiring minimising voltage drop.
Product Availability by Store Location
KIT19 150MM BATTERY LEAD FITTED TO FUSE
The REDARC KIT19 is a high quality cable to connect between a battery terminal and a REDARC FK series Fuse Kits. 
The REDARC KIT19 is a short cable capable of carrying 50 Amps for connecting REDARC's 23A, 30A, 40A and 60A MIDI Fuse Kits to a battery positive terminal. 
The short length combined with the Fuse Kit provide protection of the wiring connected and minimises voltage drop. 
It is compatible with all REDARC dc to dc chargers, battery management systems, In-vehicle Power Supply and Charge Equalisers.  It can be used on both start and auxiliary batteries. 
| | |
| --- | --- |
| Wire gauge | 7 AWG (10 mm2) |
| Length between lug centres | 5 29/32" (150mm) |
| Battery end lug hole diameter | 5/16" (M8) |
| Fuse end lug hole diameter | 3/16" (M5) |
| Current rating | 50A |
Redarc 150mm Battery to Fuse Cable - KIT19
Product Availability by Store Location