Skip to content
Skip to navigation menu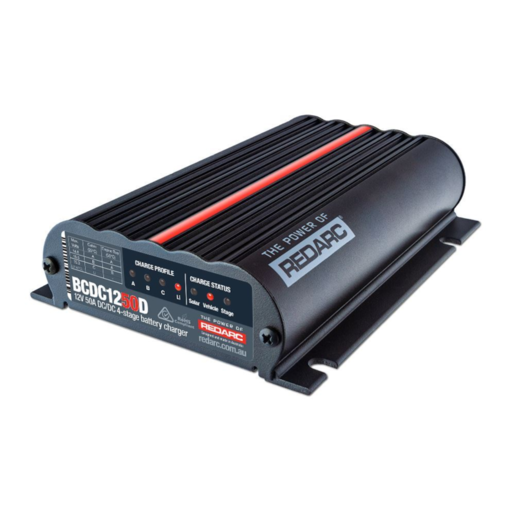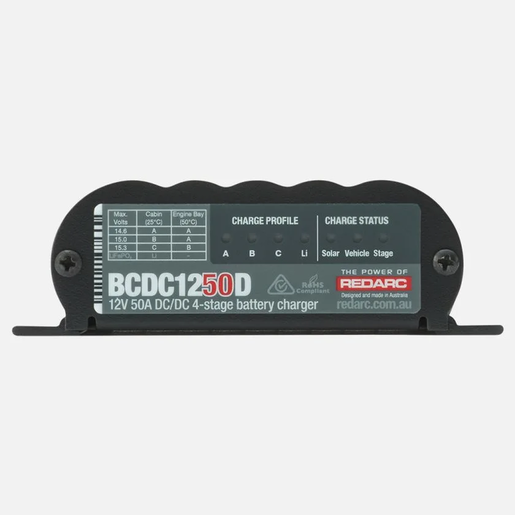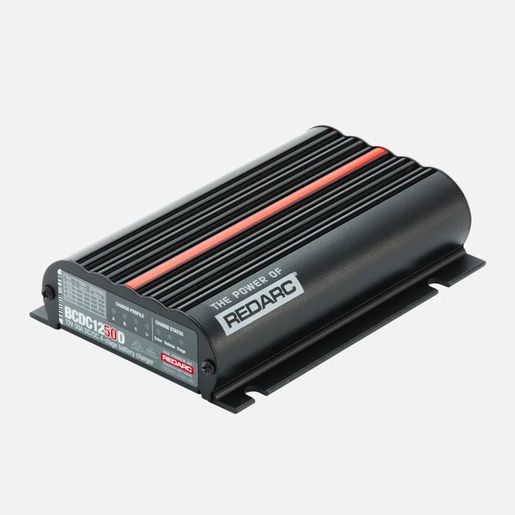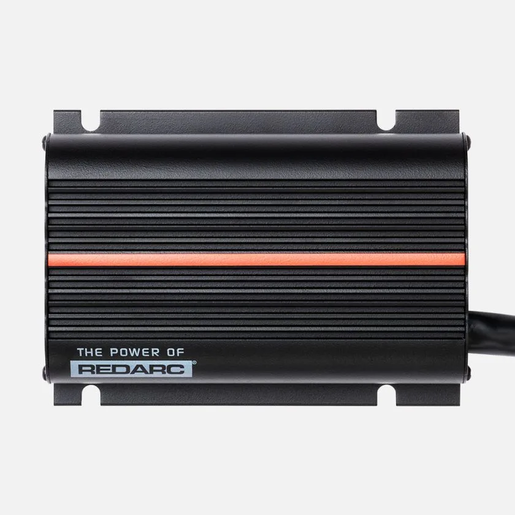 Redarc BCDC Classic Under Bonnet 50A DC Battery Charger - BCDC1250D
SKU: EL30864
Part Number: BCDC1250D
Redarc's BCDC Classic 50A DC to DC battery charger is suitable for under-bonnet install and includes lithium compatibility and an MPPT solar regulator all in one compact form.
Product Availability by Store Location
The Redarc BCDC 50A DC to DC Battery Charger is capable of high performance even in engine bay installations. Designed for situations where failure is not an option, it's rugged enough for corrugated roads, heat, water, mud, and dust.
Featuring an ultra-efficient Maximum Power Point Tracking (MPPT) solar regulator, the built in Green Power Priority will prioritise solar input, minimising load on your alternator and in turn, saving you fuel.
Featuring a lithium charging profile, the BCDC1240D is suitable for charging AGM, Gel, Standard Lead Acid, Calcium and LiFePO4 batteries. The BCDC1250D is suitable for battery banks over 200Ah.
Redarc's award-winning BCDC has been verified and tested to charge your battery to a proven 100%. If you're heading out into the bush and want to get there and back again safely, the BCDC Classic is built and tested in Australia for our unique conditions.
Features:
DC and solar charging inputs
Maximise auxiliary battery life and performance
Charge from solar and DC power simultaneously with Green Power Priority
Perfect for engine bay installations with fully sealed electronics
Suits 12V standard and variable voltage/smart alternators
Suits AGM, Gel, standard lead acid, calcium and Lithium (LiFePO4) batteries
Perfect for engine bay or exposed installations
Overcome voltage drop caused by long cable runs
Suits 4WDs, campers, boats and trucks
Ideal for both commercial and recreational applications
Protect the start battery from excessive discharge
| | |
| --- | --- |
| Input charge: | simultaneous vehicle and solar |
| Installation type: | in-cabin or under bonnet |
| Input (operating) voltage: | 9-32VDC |
| Output system voltage: | 12VDC |
| Maximum charging voltage: | 15.3V |
| Output current rating (cont.): | 50A |
| Input fuse rating: | 60A |
| Output fuse rating: | 60A |
| Standby current draw: | <100mA |
| Output power: | 750W |
| Width (mm): | 120 |
| Height (mm): | 37 |
| Length (mm): | 165 |
| Weight (kg): | 1 |
Redarc BCDC Classic Under Bonnet 50A DC Battery Charger - BCDC1250D
Product Availability by Store Location