Skip to content
Skip to navigation menu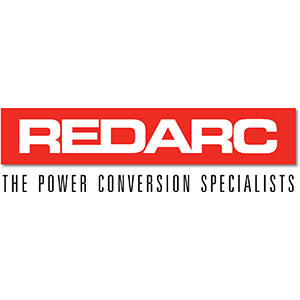 Redarc Dual Voltage 52mm Gauge w/Optional Current Display - G52-VVA
SKU: SP156481
Part Number: G52-VVA
The REDARC 52mm G52-VVA dual voltage gauge measures the voltage level of up to two 12 volt batteries and enables the monitoring of charging performance of either the main or/and auxiliary battery.
Product Availability by Store Location
G52-VVA DUAL VOLTAGE GAUGE
Dual Voltage 52MM Gauge
The REDARC 52mm dual voltage gauge is ideal for monitoring battery systems mounted in 4WD's, Campers, Caravans, Motorhomes and other similar vehicle applications. The LCD/ LED display allows you to monitor the charging performance of both your main and auxiliary batteries.
In the event of an alternator or system failure, the voltage reading on the gauge will be low and drop as the battery discharges. In the event of an overcharge condition, the voltage reading will climb above its normal zone. The G52-VVA gauge also has pre-set alert levels (<11V and >16V) to notify you of these situations by changing the gauge backlight colour to either amber or red, and initiate an audible beep when the vehicle's ignition is on.
Features
Satin Chrome Bezel
13 Selectable Backlight Colours
Multiple alert levels with amber or red backlight and audible beep - Alerts when Voltage drops below 11V or climbs above 16V.
Display illuminates when park lights are turned on so you can check battery voltages and discharge or charge current without turning on the ignition.
If fitting more than one REDARC gauge, a communications link can be connected between the gauges to change the backlight colour of all at once.
Enhanced Lighting Controller*
REDARC recommends the purchase of an Enhanced Lighting Controller (GA-ELC) with this gauge. The GA-ELC is designed to enhance the lighting of your REDARC gauges as only one required for a set. It is to be used when you do not have a dimming circuit to connect your gauge to or the dimming circuit in your vehicle does not dim the REDARC gauge to your liking.
The GA-ELC also allows you to program nighttime brightness and colour of your REDARC gauges, including dimming if connected to a dash dimmer. Once programmed your gauges will change colour when turning on your park lights and back to a daylight colour when you turn them off. The GA-ELC is also 24 volt capable.
* = Optional accessory, not included with standard purchase
| | |
| --- | --- |
| Warranty | 2 Years |
| Sensor (Optional) | GS-AMPS |
| Standby Current Draw | 30mA |
| Input (Operating) Voltage | 6 - 16V |
| Height (mm) | 42 |
| Weight (kg) | 0.05 |
Redarc Dual Voltage 52mm Gauge w/Optional Current Display - G52-VVA
Product Availability by Store Location