Skip to content
Skip to navigation menu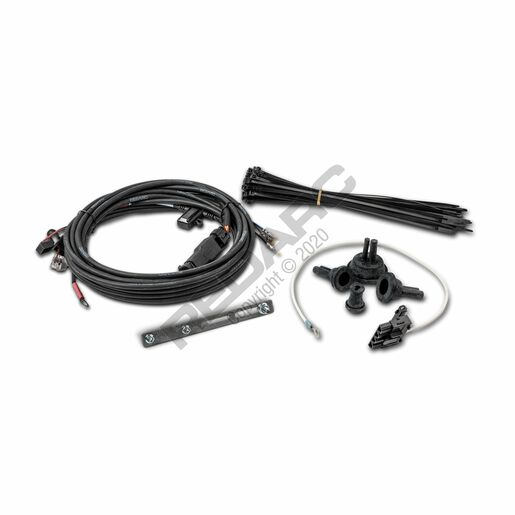 The Redarc Universal Tow-Pro Wiring Kits are vehicle-ready, with all the hardware, wiring and mounting instructions you need for 'plug and play' Tow-Pro connectivity.
Product Availability by Store Location
Redarc's vehicle ready Universal Tow-Pro Extended Wiring Kit supports the installation of the Tow-Pro Elite electric trailer brake controller.
The Universal Tow-Pro Extended Wiring Kit is suitable for vehicles where the start battery is on the other side of the vehicle from the rest of the installation.
By using the Redarc Tow-Pro Wiring Kit you ensure a quick and high-quality installation of Australia's favourite brake controller, the Tow-Pro Elite. All the wiring, hardware and mounting instructions in one package including the Wago Boot, Protection Device, Wiring Harness, Mounting Bracket and fitting instructions.
These Wiring Kits come preinstalled with the Encapsulated Protection Device and are compatible with modern driver aids including Autonomous Emergency Braking, Adaptive Cruise Control, lane departure, collision avoidance and a vehicle brake signal generated from different systems.
The standard 1m Remote Head cable that comes supplied in the Tow-Pro Elite (EBRH-ACCV3) supports the location of the remote head in the centre of the vehicle with the main unit installed beneath the glovebox. If the preferred location for the remote head is on the driver's side, you will need to purchase and fit the 2m Remote Head Cable.
| | |
| --- | --- |
| Weight (kg): | 0.05 |
| Mounting: | Replaces switch blank |
| Fascia - width (mm): | 22.5 |
| Fascia - height (mm): | 33 |
Redarc Universal Tow-Pro Extended Wiring Kit - TPWKIT-014
Product Availability by Store Location