Skip to content
Skip to navigation menu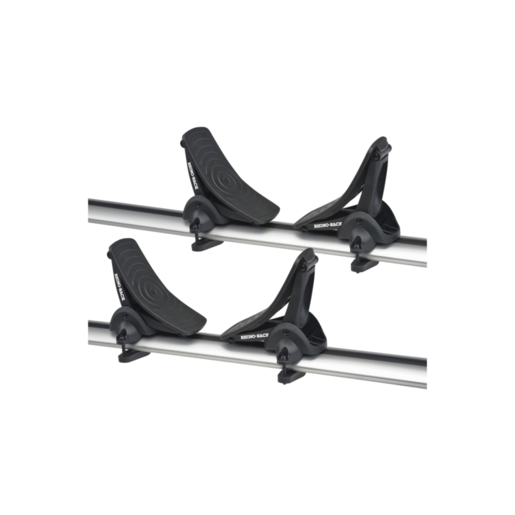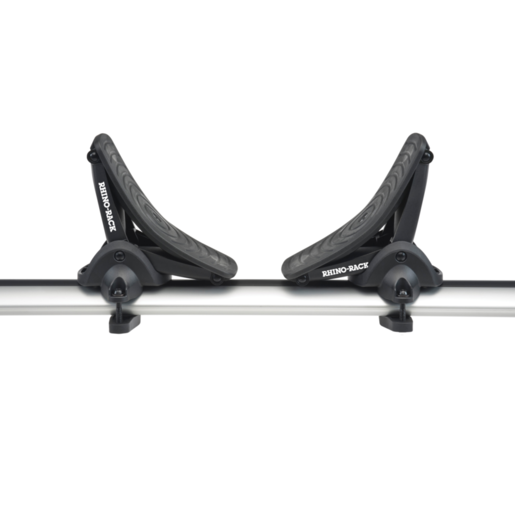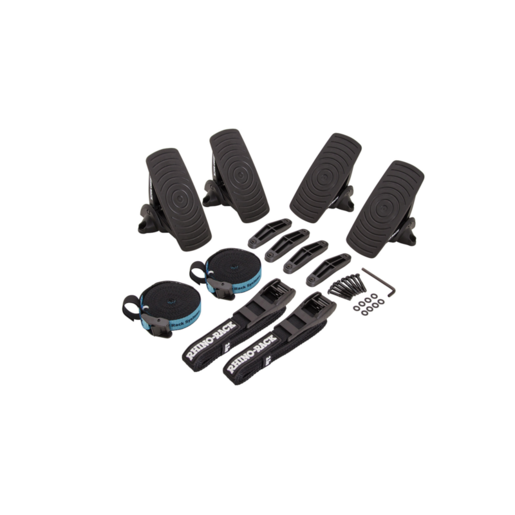 Experience the very latest in SUP carrying technology with Rhino-Rack's Nautic 570 SUP Carrier. Easily load your SUP, kayak, longboard or any lengthy item. The Universal fitment allows the 570 to be compatible with all current roof rack systems by clamping and securing the cradles onto your crossbars.
Product Availability by Store Location
The Rhino-Rack Nautic 570 Kayak Carrier - Side Loading (570) is a versatile and user-friendly solution for safely transporting your stand-up paddleboard (SUP) or kayak on your vehicle's roof rack. Here are the key features of this kayak carrier:
Key Features:
Side Loading Design: The Nautic 570 features a unique 180-degree rotation, making it easy for side loading. This design facilitates convenient loading and unloading of your SUP or kayak.
Rubber Pads for Cushioning: The carrier includes four santoprene rubber pads designed to cushion your SUP, providing protection during transportation and preventing scratches or damage.
Universal Fitment: The Nautic 570 is designed with universal fitment, making it compatible with most popular brands of roof rack crossbars. It achieves this by clamping and securing the cradles onto your crossbars, ensuring versatility for various roof rack systems.
Front and Rear Pads for Hull Adaptability: Engineered to fit a variety of hull shapes, the front and rear pads provide adaptability to different SUP or kayak designs, ensuring a secure and stable transport.
Large Contact Surface Area: The carrier features a large contact surface area, enhancing stability during transportation. This is crucial for maintaining the integrity of your watercraft and ensuring a smooth journey.
Security Allen Key: The inclusion of a security Allen key adds an extra layer of protection, allowing you to secure the carrier to your roof rack system and deter theft or tampering.
Tie Down Straps and Rapid Straps: The Nautic 570 comes with 2 x tie-down straps and 2 x rapid straps, each equipped with a unique buckle protector. These accessories provide a secure and efficient means of fastening your SUP or kayak to the carrier.
UV Protected, Waterproof, Corrosion Resistant, Mould Resistant: Built to withstand various environmental conditions, the Nautic 570 is UV protected, waterproof, corrosion-resistant, and mould-resistant. These features ensure the carrier's durability and longevity, even in challenging outdoor environments.
Whether you're heading to the beach, a lake, or exploring waterways, the Rhino-Rack Nautic 570 Kayak Carrier offers a reliable and convenient solution for transporting your stand-up paddleboard or kayak with confidence and ease.
| | |
| --- | --- |
| # Of SUPs | 1 |
| SUP Carrier Type | Cradle Fixed |
| SUP Type | All |
| Warranty | 3 Years |
| Country of Origin | Taiwan |
Rhino-Rack Nautic 570 Kayak Carrier - Side Loading - 570
Product Availability by Store Location