Skip to content
Skip to navigation menu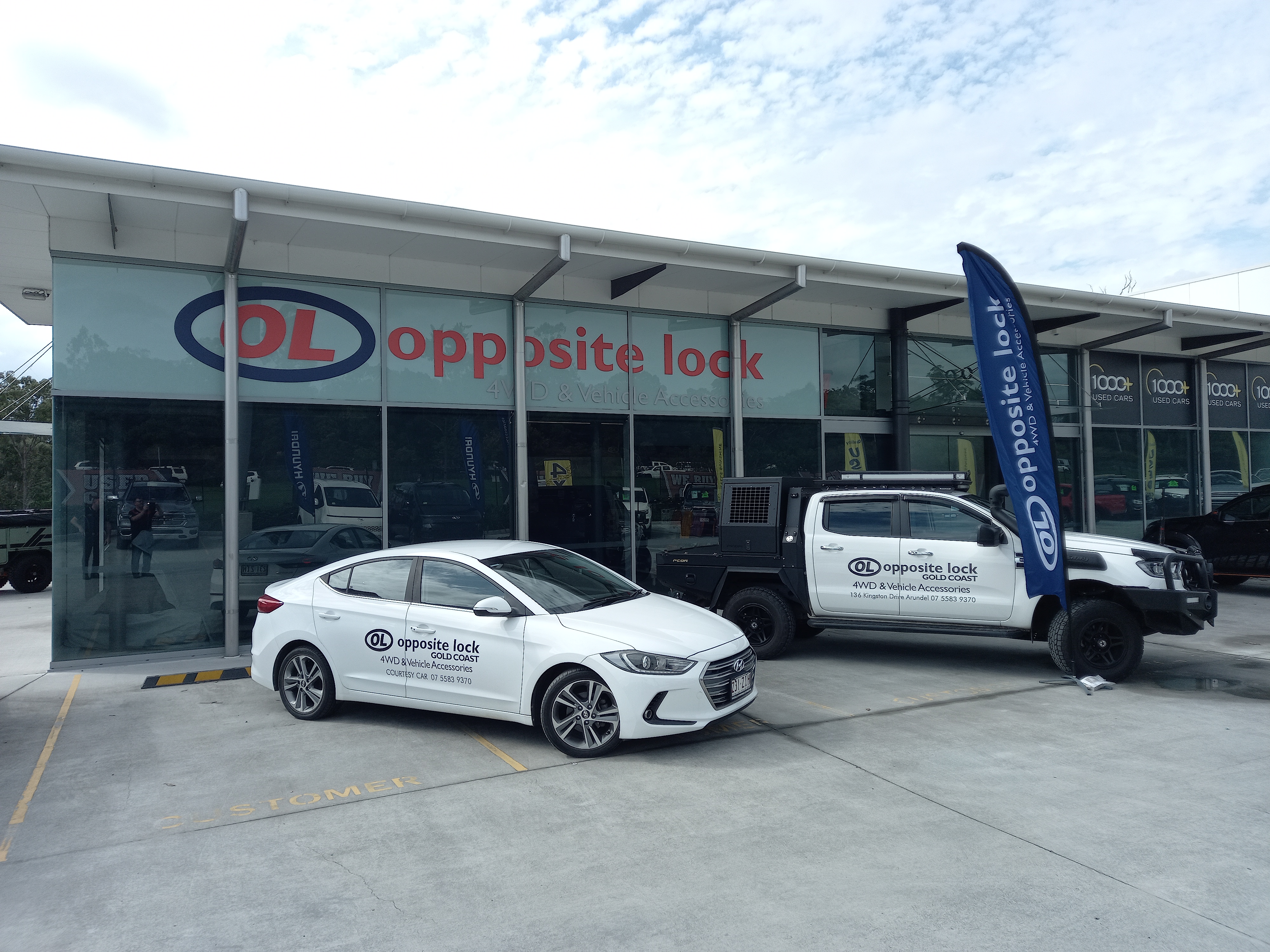 136 Kingston Drive , Arundel, 4214
(07) 5583 9370
info@arundel.oppositelock.com.au
Please contact store for holiday trading hours
Opening Hours
Wednesday
8:30 am-5:00 pm
Saturday
9:00 am-12:00 pm
Visit Opposite Lock Gold Coast today for all your 4WD parts and accessories. We also offer fitment services.
Trust Opposite Lock Gold Coast for all your 4WD needs, Opposite Lock Gold Coast @ Arundel is your destination for all 4WD parts and accessories needs. As a proud member of Frizelle Sunshine Automotive and the Peter Warren Automotive Group, we are dedicated to providing exceptional customer service and delivering top-notch workmanship.
At Opposite Lock Gold Coast, we take pride in offering unparalleled customer service and superior workmanship. With years of serving the community, we have amassed an extensive selection of products from renowned brands that you know and trust. Whether you're looking for 4WD protection, in-car tech entertainment, batteries, or electrical equipment, we have you covered. Our friendly and knowledgeable staff is always ready to assist you, so feel free to visit our store or get in touch with us.
Don't settle for anything less when it comes to keeping your vehicle running smoothly. At Opposite Lock Gold Coast, we prioritize customer satisfaction and ensure we provide you with the highest quality products and services. Our team of expertly trained technicians is equipped to handle all your fitting needs, making the installation process a breeze.
When you choose Opposite Lock Gold Coast, you can expect exceptional service, premium products, and a commitment to maintaining the reputation we have built over the years. We are known as one of the most trusted names in the industry when it comes to 4WD parts and accessories, and we strive to uphold that reputation with every customer we serve.
Whether you're in need of new parts or require fitting services, we are here to ensure that you receive the best care for your vehicle.