Skip to content
Skip to navigation menu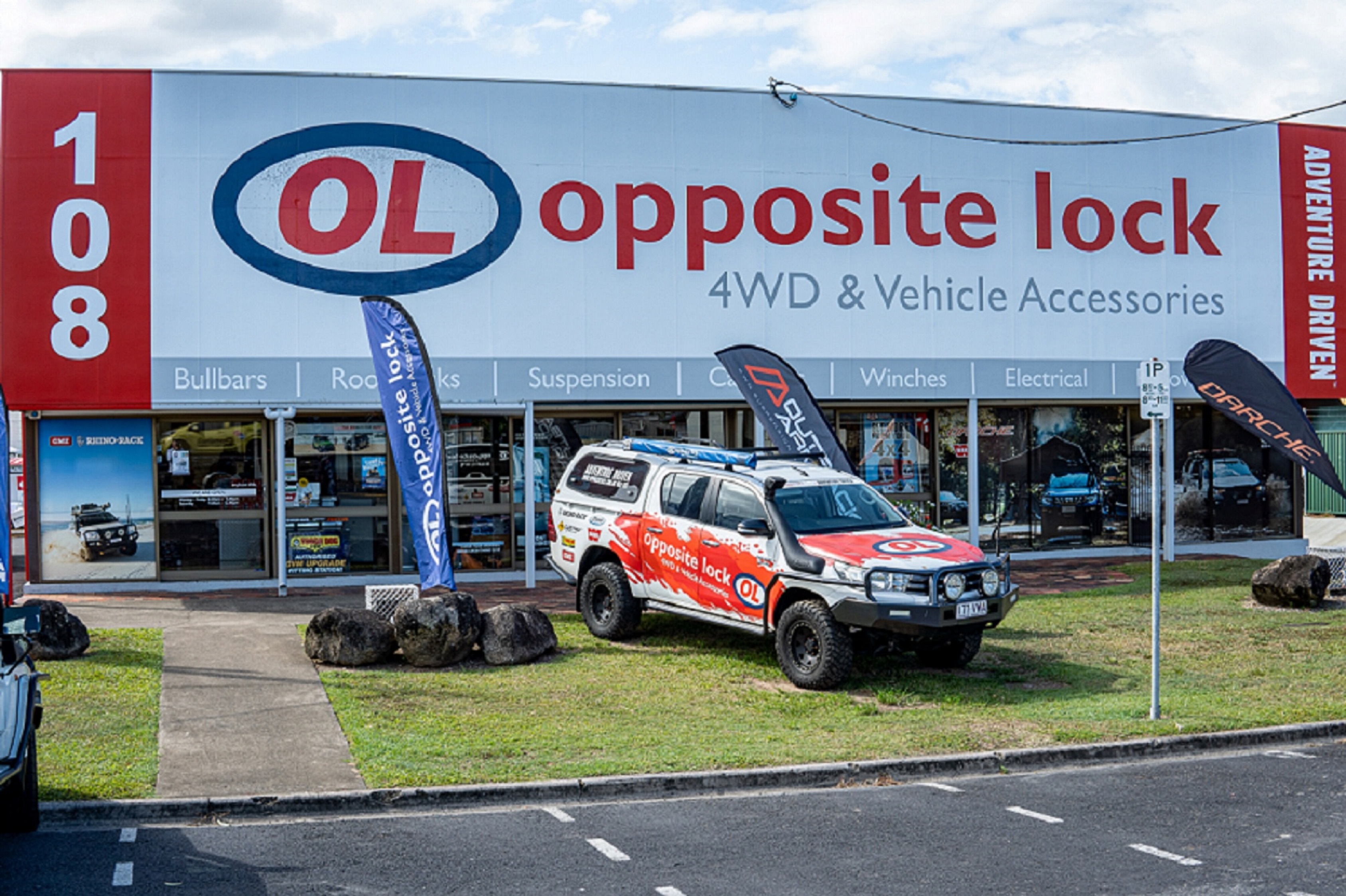 108 Scott Street , Bungalow, 4870
(07) 4031 1177
quotes@olcairns.com.au
Please contact store for holiday trading hours
Opening Hours
Wednesday
8:00 am-5:00 pm
Saturday
9:00 am-12:00 pm
Visit Opposite Lock Cairns today for all your 4WD parts and accessories. We also offer fitment services.
Opposite Lock Cairns, your trusted gateway to the cape, is here to make your journey up north a seamless and memorable adventure. With our extensive experience and expertise, our dedicated team is committed to assisting you in finding the perfect equipment for your trip.
Whether you're a seasoned explorer or a first-time adventurer, we understand the importance of having 4WD parts and accessories that can withstand the rugged terrains and diverse conditions that await you.
At Opposite Lock Cairns, we take immense pride in providing unparalleled customer service and maintaining a wide selection of products from renowned brands you already trust. Whether you're in search of 4WD protection, cutting-edge in-car tech entertainment, or reliable batteries and electrical equipment, we have you covered. Our dedicated and friendly staff is always ready to assist you, whether you prefer to visit our store or reach out for guidance and support.
What sets Opposite Lock Cairns apart is our commitment to personalized service. We take the time to understand your specific requirements, preferences, and budget. Our team will listen to your needs and provide expert advice, guiding you towards the equipment that best suits your individual circumstances. We believe that every traveller is unique, and we strive to ensure that you have the right tools to make your journey as comfortable and enjoyable as possible.
Our unwavering commitment lies in delivering the finest experience to you, and our exceptional 5-star reviews as a testament to our dedication to exceeding customer expectations. We go the extra mile to ensure our customers feel valued and heard, showcasing our relentless pursuit of customer satisfaction.
From our highly skilled technicians to the finest parts available on the market, Opposite Lock Cairns is fully committed to ensuring that your vehicle receives the utmost care and attention. We have proudly established ourselves as one of the most trusted names in 4WD parts and accessories, and we are excited to have the opportunity to serve you. Visit us at Opposite Lock Cairns and discover the exceptional service and quality that awaits you.
Additional Fitting Services