Skip to content
Skip to navigation menu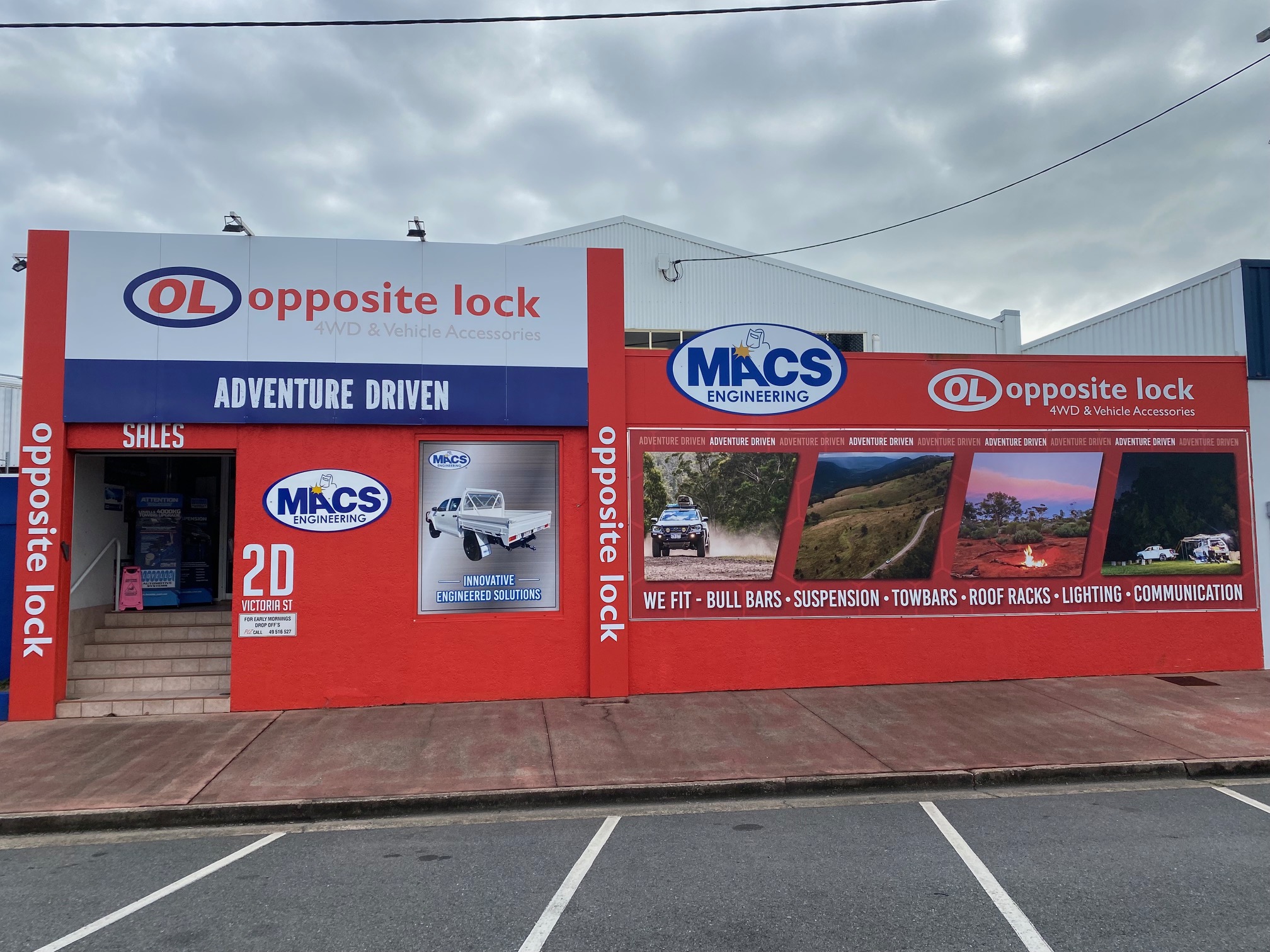 2D Victoria St , Mackay, 4740
(07) 4951 6555
info@mackay.oppositelock.com.au
Please contact store for holiday trading hours
Opening Hours
Wednesday
7:30 am-5:00 pm
Visit Opposite Lock Mackay today for all your 4WD parts and accessories. We also offer fitment services.
At Opposite Lock Mackay, we take immense pride in providing you with unparalleled customer service and delivering top-notch workmanship. With years of dedicated service to our local community, we offer an extensive range of products from renowned brands you already know and trust. As a one-stop shop, we specialize in large body fabrication and fleet fit-out services, offering a comprehensive solution for 4x4 and fleet accessory sales, fabrication, fitting, auto electrical services, and even laser cutting.
We stock everything for your 4WD, from 4WD Protection to in-car tech entertainment to batteries and electrical equipment. We are big on customer service here at Opposite Lock Mackay. We are fully committed to providing you with the best experience possible, and our 5-star reviews are just one example of how we've gone above and beyond to make sure our customers feel heard.
Why settle for anything less when you can have the absolute best service and top-quality parts right now? At Opposite Lock Mackay, we're here to ensure your vehicle receives the utmost care it deserves. Our team of expertly trained technicians and our commitment to using only the highest quality parts available in the market set us apart. With a reputation built over the years as one of the most trusted names in 4WD parts and accessories, we take immense pride in delivering exceptional service you can rely on. Don't wait any longer. Come experience the Opposite Lock Mackay difference for yourself!