Skip to content
Skip to navigation menu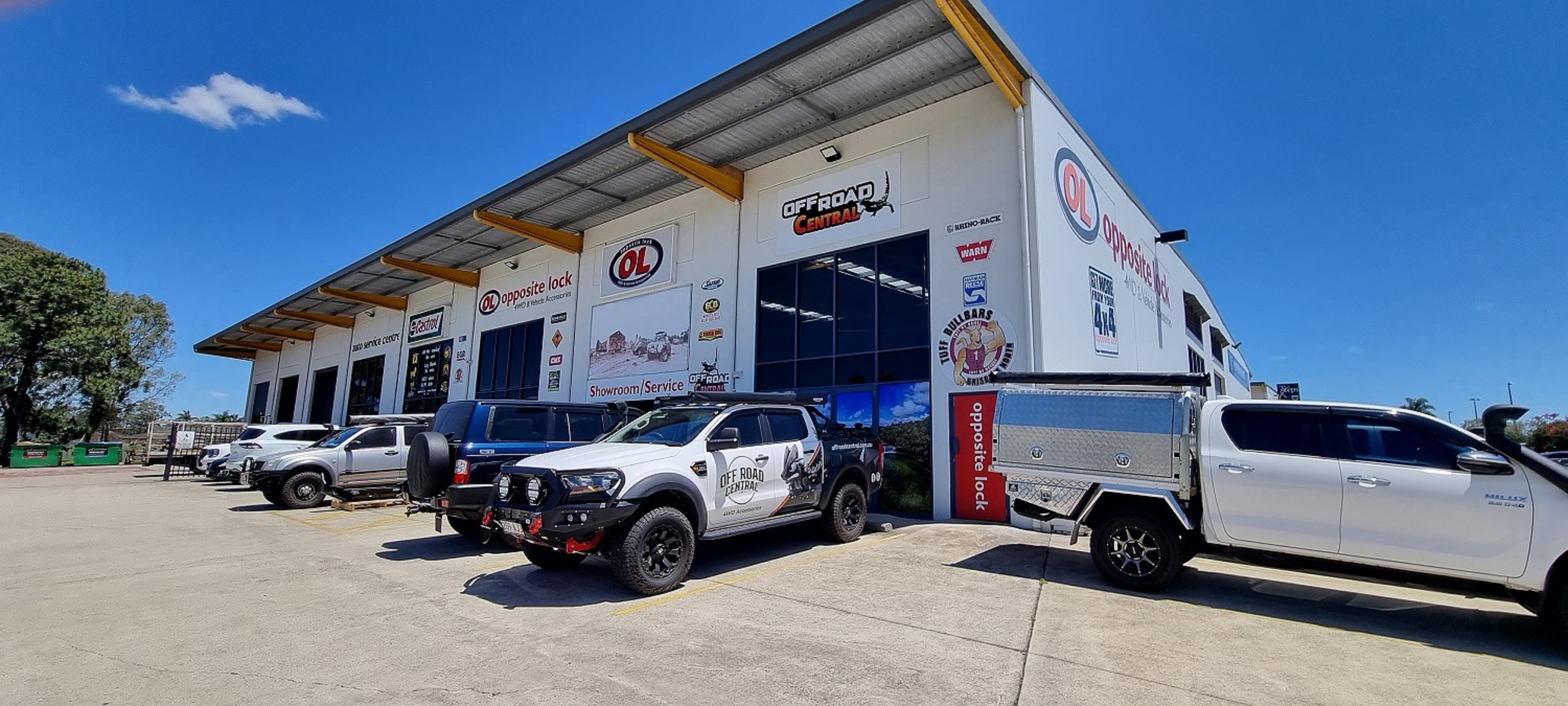 1/3 Morris Road , West Rothwell, 4022
(07) 3204 1999
sales@olrothwell.com.au
Please contact store for holiday trading hours
Opening Hours
Wednesday
7:30 am-5:00 pm
Visit Opposite Lock Northside today for all your 4WD parts and accessories, we also offer fitment services.
Opposite Lock Northside is the ultimate destination for 4x4 Accessories in Brisbane, offering a comprehensive range of products to meet your off-road needs. Whether you require 4WD protection, in-car tech entertainment, batteries, or electrical equipment, we have all your needs covered for an unforgettable 4WD adventure.
When you visit our showroom, you'll be amazed by the extensive selection of high-quality, top-branded products we have on display. Our goal is to continually expand your wish list by providing the latest and greatest accessories in the market. If you're unsure about what specific accessories would be suitable for your vehicle, there's no need to worry. Our team of experts is here to assist you. With their friendly, professional, and knowledgeable service, they will guide you in making the right choices based on your requirements and preferences.
Not only do we offer a wide range of accessories, but we also provide fitting services to ensure that everything is installed correctly. Right next door to our showroom, we have a 9-hoist fitment and mechanical servicing center. Our team of experienced accessory fitters and mechanics will not only get all the gear onto your vehicle, making it look exactly as it should, but they can also take care of any servicing needs your vehicle may have while it's with us.
If you want to learn more about our offerings or have any questions, we encourage you to visit our store and meet our team. Alternatively, you can give us a call, and we'll be more than happy to provide you with the information you need. We are eagerly waiting to assist you in enhancing your 4x4 experience. We invite you to explore our 5-star reviews and see for yourself why our customers consistently rave about their experiences with us.
Visit our shop today and let us assist you in finding the right products to elevate your off-road experiences.