Skip to content
Skip to navigation menu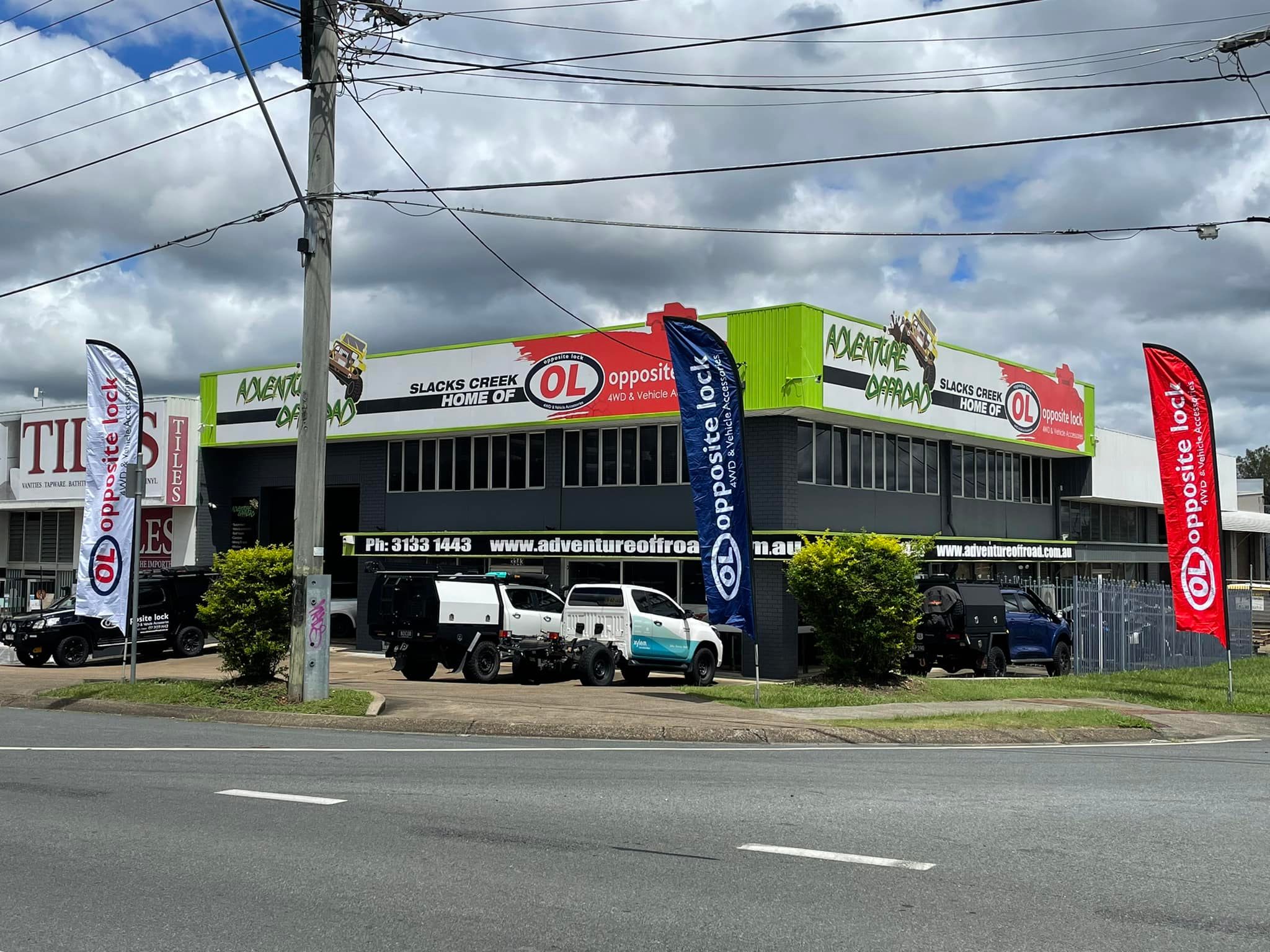 3343 Pacific Highway , Slacks Creek, 4127
(07) 3133 1443
info@slackscreek.oppositelock.com.au
Please contact store for holiday trading hours
Opening Hours
Wednesday
8:00 am-5:00 pm
Visit Opposite Lock Adventure Offroad Slacks Creek today for all your 4WD parts and accessories. We also offer fitment services.
Welcome to Adventure Offroad, your go-to off-road aftermarket component store, where we offer customers from all backgrounds the opportunity to experience and interact with the products we sell. Our commitment to quality is unwavering, and all our products meet the highest standards, having undergone extensive testing in various conditions. With competitive prices that provide excellent value, we aim to ensure our customers keep coming back for more. Whether you require 4WD protection, in-car tech entertainment, batteries, or electrical equipment, we have all your needs covered for an unforgettable 4WD adventure.
At Adventure Offroad, our dedicated team is passionate about providing expert advice and delivering top-notch customer service. We have skilled professionals who can expertly fit all the products we sell, ensuring timely completion within agreed-upon timelines and at competitive prices. We firmly believe that our customers are the lifeblood of our business, and their satisfaction is our utmost priority. We strive to create a welcoming environment in our store where all existing and potential customers feel comfortable and confident asking any questions they may have.
Our mission at Adventure Offroad is simple yet profound: to transform every drive into an adventure. We are here to help you enhance your off-road experience, supplying you with the finest components and support along the way. Let us be your partner in making each journey an unforgettable adventure.