Skip to content
Skip to navigation menu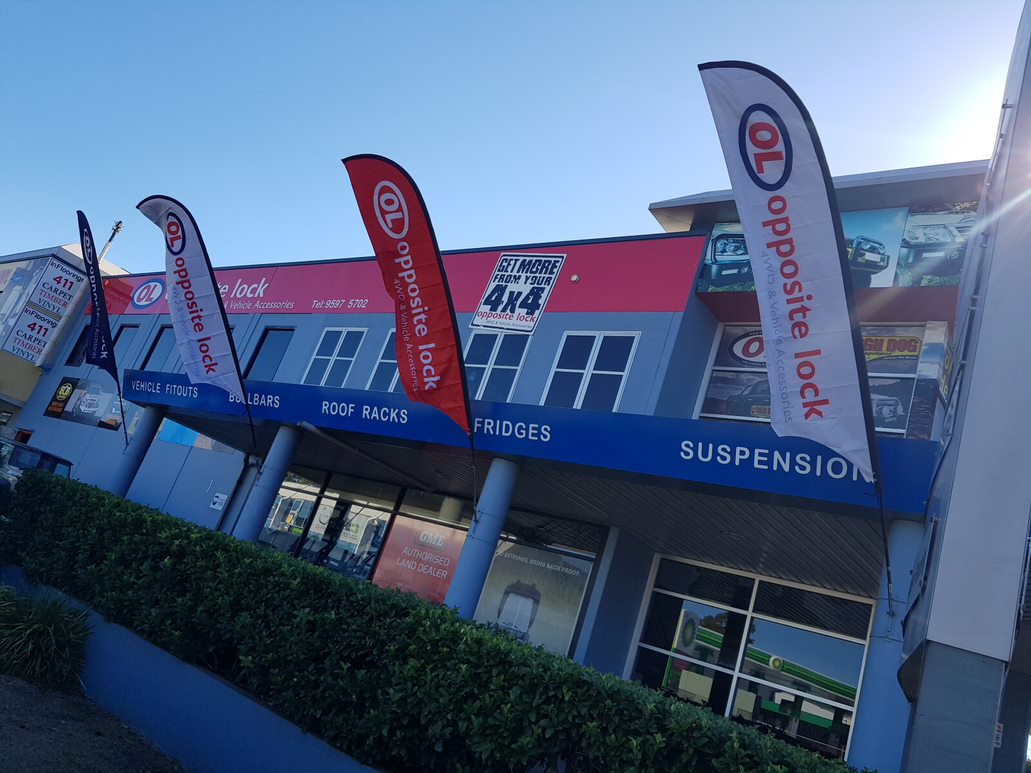 Unit 1, 405-411 W Botany St , Rockdale, 2216
(02) 9597 5702
info@sthsydney.oppositelock.com.au
Please contact store for holiday trading hours
Opening Hours
Wednesday
8:00 am-5:00 pm
Visit Opposite Lock South Sydney today for all your 4WD parts and accessories. We also offer fitment services.
Welcome to Opposite Lock South Sydney, where our dedication to exceptional customer service and unmatched craftsmanship takes centre stage. Throughout the years, we have built a stellar reputation as one of the most reliable names in 4WD parts and accessories. When it comes to your vehicle, trust us to provide the care it truly deserves. With over 20 years of establishment, we offer a wide range of services, including mechanical service and repairs, fabrication, and invaluable advice from experienced adventurers who have been there and done that. Count on us to be your trusted partner in embarking on unforgettable adventures.
Whether it's 4WD protection, in-car tech entertainment, batteries, or electrical equipment, we have everything you need for your 4WD adventure. Our friendly and knowledgeable staff is always available to assist you. Feel free to visit us or reach out to us for any inquiries.
Opposite Lock South Sydney places customer service as our utmost priority, placing it at the core of our values. Our unwavering commitment lies in delivering the finest experience to you, and our exceptional 5-star reviews serve as a testament to our dedication to exceeding customer expectations.
Our conveniently accessible location further simplifies access to our comprehensive range of services.
We go the extra mile to ensure our customers feel valued and heard, showcasing our relentless pursuit of customer satisfaction. Our mission is to provide you with the utmost care for your vehicle, offering the expertise of our highly trained technicians and utilizing the highest quality parts available in the market.